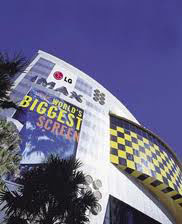 Home
Ultimate Flooring Systems specialise in the supply and installation of a selective range of commercial & Industrial products to the construction industry.
We provide trade specific project management that suits the needs of our individual clients and respond rapidly to opportunities and pressures.
Ultimate Flooring Systems is committed to the core values that define our company:
'Performance & Innovation'
Commercial Floor Coverings
Ultimate Flooring Systems has access to all the major manufacturers of Carpet, Vinyl, Ceramic and Stone Flooring. Our ability to source quality materials and professional Installation teams guarantees our clients a time efficient and cost-effective result.
Aquron Concrete Preservation Treatments
Many hundreds of thousands of square metres of flooring have been successfully protected with Aquron. It is a cost-effective approach to hardening, sealing, waterproofing, dust-proofing and preserving concrete, and, it greatly reduces the high costs of concrete maintenance.
On The Edge Stair Nosing Systems
Specialising in Stair nosing and Anti-slip products - 'On The Edge' Stair nosing offer 'State of the Art' solutions to providing a safe and secure step, prolonging the life of the floor covering and as a striking design feature.
For more information contact us on 1300 559 810 or visit: www.ontheedgestairnosing.com
Deflecta Crete Seals
Deflecta Crete Seals has a solid and proven track record of providing concrete protection solutions to building and civil construction projects such as sporting stadiums, distribution centres, supermarkets, fast food restaurant chains, water retaining structures, hospitals and aged care facilities. Deflecta Crete Seals is the market leader in delivering moisture protection, with bacterial control, into concrete.
For more information contact us on 1300 559 810 or visit: www.deflecta.com.au